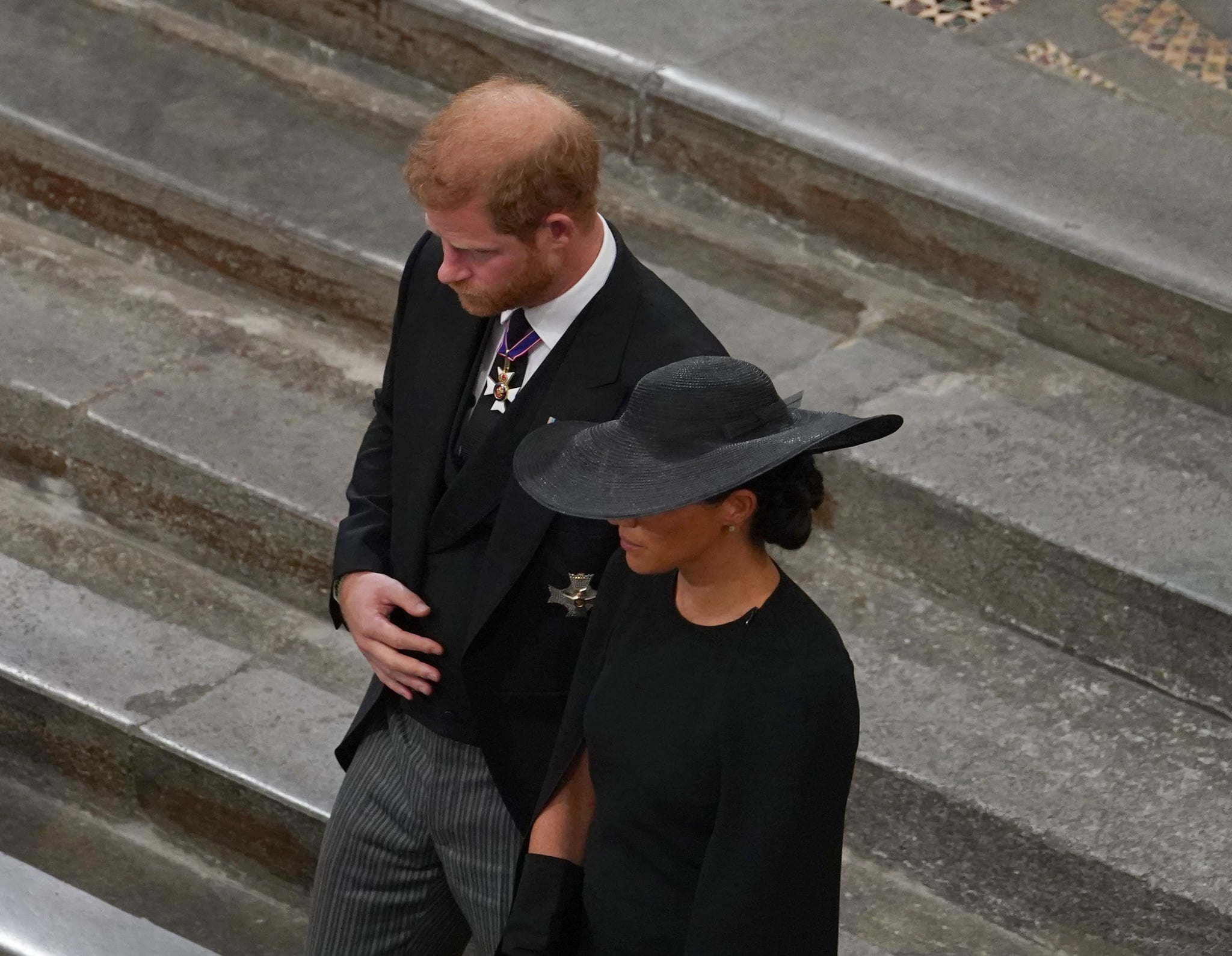 Prince Harry and Meghan Markle attended Queen Elizabeth II's funeral with the rest of the British royal family at Westminster Abbey on Monday, Sept. 19. Noticeably absent, though, were their two children, Prince Archie and Princess Lilibet, who recently inherited royal titles in the wake of the queen's death as the grandchildren of King Charles III.
While reps for the Duke and Duchess of Sussex did not immediately respond to POPSUGAR's request for comment, People reported that Harry and Markle were already in Europe for a series of charity events without their kids when the monarch died. The couple ended up extending their trip in order to attend the funeral.
It's possible Archie and Lilibet were deemed too young to attend, given that Archie is 3 and Lilibet is 1. While Prince William and Kate Middleton brought two kids — Prince George, 9, and Princess Charlotte, 7 — their youngest son, 4-year-old Prince Louis, did not attend Monday's ceremony.
On Sept. 12, Harry released a statement honoring his beloved grandmother, in which he reminisced on some of his favorite memories from his childhood and when Elizabeth met Lilibet and Archie. "Granny, while this final parting brings us great sadness, I am forever grateful for all of our first meetings — from my earliest childhood memories with you, to meeting you for the first time as my Commander-in-Chief, to the first moment you met my darling wife and hugged your beloved great-grandchildren," he said. "I cherish these times shared with you, and the many other special moments in between. You are already sorely missed, not just by us, but by the world over. And as it comes to first meetings, we now honor my father in his new role as King Charles III."

https://www.popsugar.com/celebrity/why-werent-archie-lilibet-at-queen-elizabeth-ii-funeral-48953379