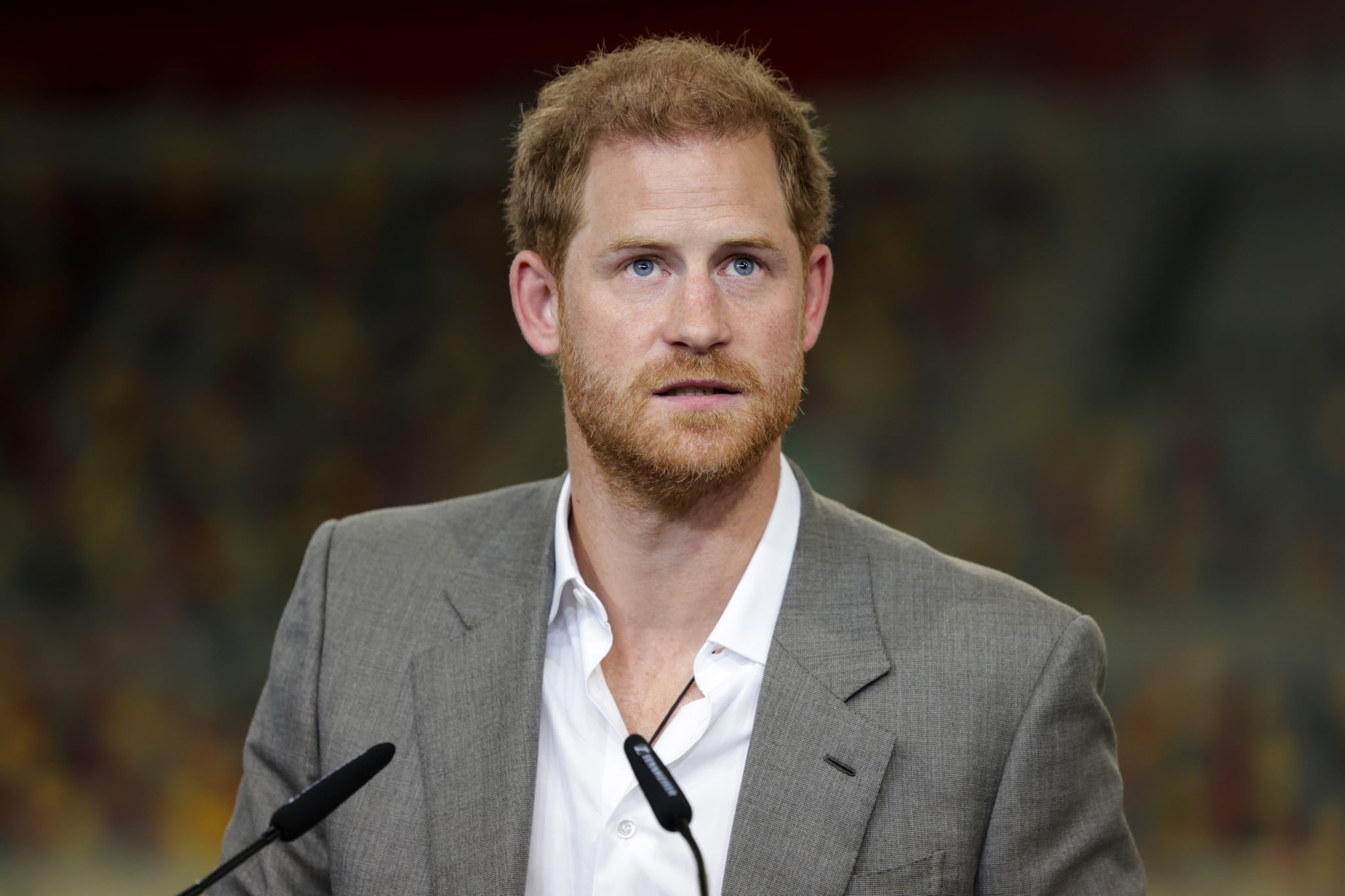 Prince Harry has acknowledged the fact that he will not be permitted to wear his official military uniform to public events following the death of his grandmother, Queen Elizabeth II. In a statement that a representative shared with Entertainment Tonight on Sept. 13, he requested that the public's focus remain on honoring her.
"Prince Harry, The Duke of Sussex will wear a morning suit throughout events honouring his grandmother," the statement read. "His decade of military service is not determined by the uniform he wears and we respectfully ask that focus remain on the life and legacy of Her Majesty Queen Elizabeth II."
On Sept. 12, it was announced that Harry would not be allowed to wear his military uniform, with The Telegraph reporting that that "working members of the royal family will wear military uniform when present at five ceremonial events during this period of mourning the Queen." Harry, who served in the British Royal Army for 10 years, per Entertainment Tonight, was stripped of his honorary military appointments following his departure from senior royal duties in 2020. However, sources also told The Telegraph that Prince Andrew, who was stripped of his royal titles in 2022 following allegations of sexual misconduct, would be permitted to wear his uniform at the Queen's vigil, though not at several other ceremonial events.
The news comes shortly after Harry — who shared a close relationship with his grandmother even after stepping back from royal duties — offered a sweet tribute to her in a statement shared on the Archewell website. "Granny, while this final parting brings us great sadness, I am forever grateful for all of our first meetings — from my earliest childhood memories with you, to meeting you for the first time as my Commander-in-Chief, to the first moment you met my darling wife and hugged your beloved great-grandchildren," he wrote. "I cherish these times shared with you, and the many other special moments in between," he wrote. "You are already sorely missed, not just by us, but by the world over. And as it comes to first meetings, we now honor my father in his new role as King Charles III."
Harry and his wife Meghan Markle reunited with Prince William and Kate Middleton at Windsor Castle on Sept. 10 in the wake of the Queen's death. The Duke of Sussex initially rushed to the Queen's side after receiving news of her declining health on Sept. 8; she passed away at Balmoral that day at the age of 96 after a 70-year reign.

https://www.popsugar.com/celebrity/prince-harry-military-uniform-queen-elizabeth-ii-death-48947977