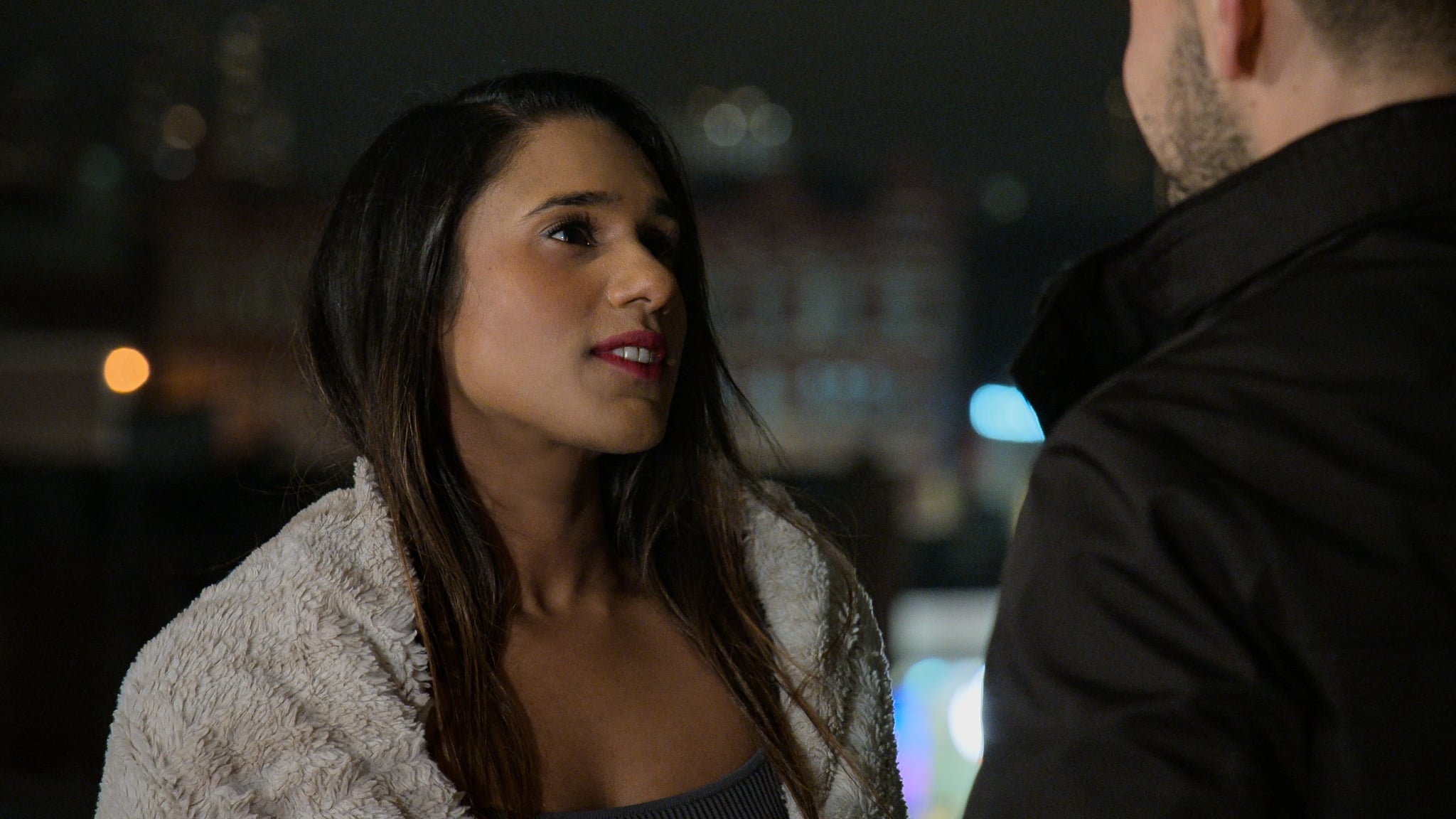 "Love Is Blind" season two didn't spare an ounce of drama with all its makeups, breakups, and everything else in between. "After the Altar," which premiered Sept. 16, tried to tie up all the loose ends from the season. Still, since the reunion special filmed in March, three of the show's last remaining couples have broken up — which, unfortunately, includes Kyle Abrams and Deepti Vempati. The two costars made things official at the end of "After the Altar," but their shocking split came just days after the special aired.
"It's kind of hard to relive all of the same things [again]."
On Sept. 19, Abrams announced via an Instagram post that he and Vempati decided to part ways over the summer. "I understand many of you are curious as to where Deepti and I stand today," he wrote in a statement. "Since 'After the [Altar]' was filmed, we had decided to go our separate ways in early summer. Thank you to everyone who has followed our journey through arduous vulnerability and has supported us along the way."
Vempati confirmed their breakup the following day in her own Instagram post — which included a video montage with photos of her and Abrams together — captioned, "Kyle and I are now walking different paths and are no longer together. We couldn't share these memories over the past year so sharing them now. Thank you all for your continued love and support 🤍."
Speaking with POPSUGAR, Vempati admits that "it's been a little wild" navigating life post-breakup, especially with viewers just now catching up on her and Abrams's relationship in "After the Altar." "It's hard to relive all of the same things [again]," she says.
"Once you cross that line past a friendship it's kind of hard to go back to what it was."
After Abrams confessed his love for his costar during the "Love Is Blind" season two reunion, fans had been rooting for the two to get together. It came as a bit of a shock that the former pair's romance didn't last very long once they decided to take things to the next level, and Vempati says those expectations may have contributed to her and Abrams's split.
"There was a lot of pressure on us," she shares. "It helped us address our feelings, but I think, while we were in that relationship, we weren't communicating like we needed to about our needs, our wants, our habits, [or] our love languages. Our whole worlds have changed since the show has aired, so trying to navigate that and enter a new relationship was really difficult for us. We had the conversation that remaining friends would probably be the best thing for us, as of right now, to just go our separate paths and grow."
In Abrams's breakup announcement, he shared that he's "since embarked on a new relationship," which he said he intends to "keep private for a bit." Meanwhile, Vempati confirms to POPSUGAR that she's single and "happy in [my] own little world." She adds that she and her ex still speak "here and there," but aren't as close as they used to be. "Once you cross that line past a friendship it's kind of hard to go back to what it was."

https://www.popsugar.com/celebrity/love-is-blind-deepti-kyle-breakup-interview-48962261