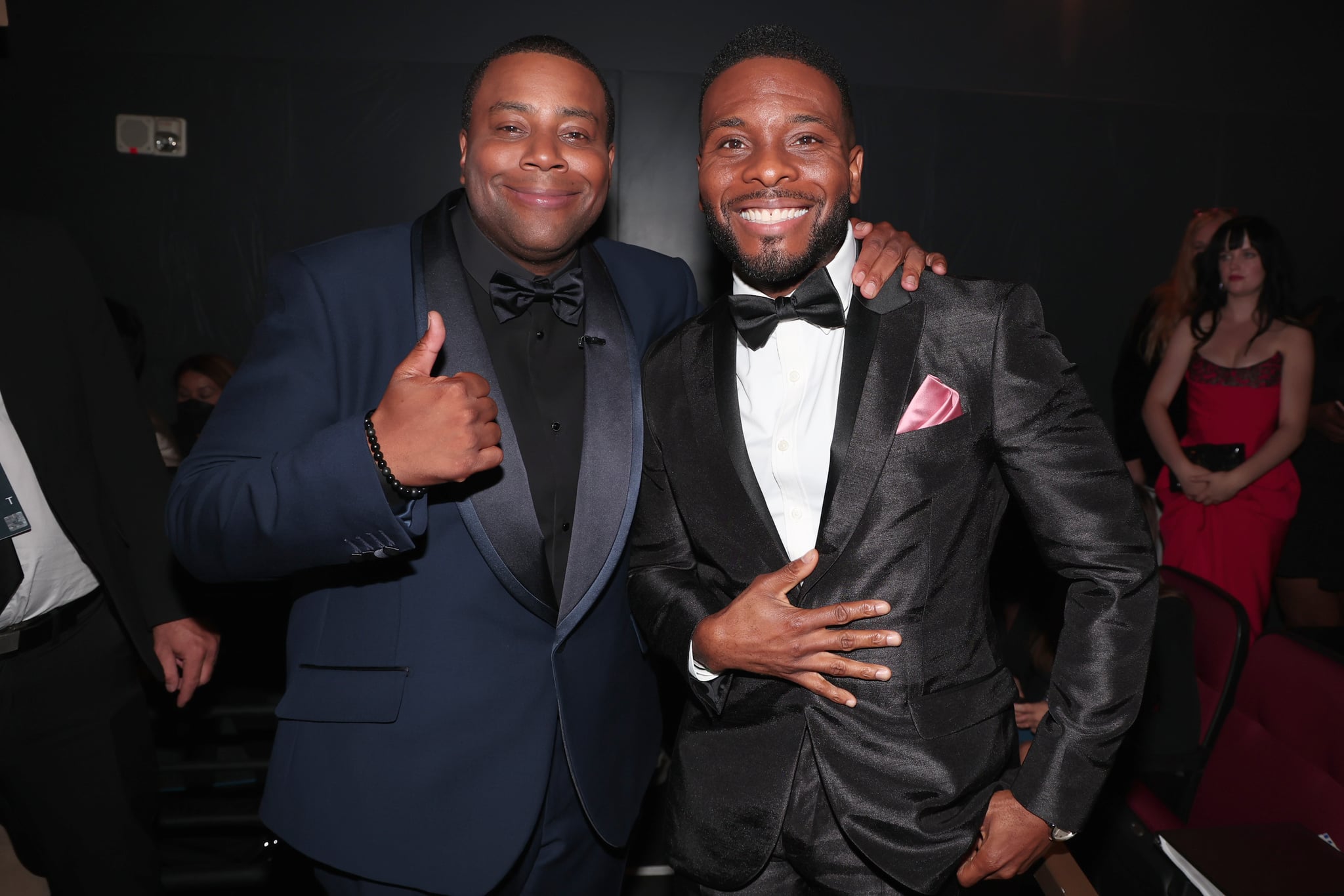 Kenan Thompson pulled out all the stops Monday night during his Emmys hosting gig. The "Saturday Night Live" vet kicked off the awards ceremony with a dance-filled opening monologue, but halfway through the show he shocked the audience with yet another surprise: a reunion with his "Kenan and Kel" Burger" costar Kel Mitchell.
Right before comedian Jerrod Carmichael accepted the Emmy for outstanding writing for a variety special, Thompson and Mitchell played out a quick bit at a bar setup where the former tapped his old partner-in-crime and embraced him in a warm hug. But not before the two turned to the audience and said, "Sequel coming at ya!" Could they be hinting at their rumored "Good Burger" sequel?
Thompson previously teased a potential follow-up to their 1997 classic comedy during his Aug. 17 appearance on "The Tonight Show Starring Jimmy Fallon." When asked if "Good Burger 2" was happening, the comedian told the late-night talk show host, "I would like it to." He added, "We're working harder on it than ever, so it's about meeting the numbers, letting them numbers match up." Thompson even pitched a funny plot for the sequel and said, "I feel like Kel, Ed's character should have a million kids and then I'm coming out of jail for something that he put me in jail for."
If Thompson and Mitchell surprise fans with more appearances together, it seems more and more likely that a "Good Burger" sequel will come to fruition.

https://www.popsugar.com/celebrity/kenan-thompson-kel-mitchell-2022-emmys-48946458